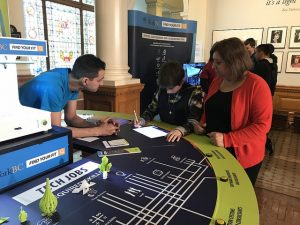 Jinny Sims was elected as the MLA for Surrey-Panorama in 2017. She served as Minister of Citizens' Services.
Born in Punjab, India, Jinny immigrated to England at nine years old. She earned her education degree at the University of Manchester and became a high school teacher when she moved to Canada. Jinny spent many happy years teaching before becoming the president of the BC Teachers' Federation in 2004.
In 2011, Jinny was elected as the Member of Parliament for Newton-North Delta, and served as the critic for International Cooperation, Critic for Immigration, and Critic for Employment.
Jinny is happy to be able to represent the people of Surrey-Panorama, and loves opportunities to get out and support people in the community. With a lifelong passion for education, Jinny rarely misses a chance to promote programs and services that benefit growth and learning for young people. She looks forward to continuing to make a better province for everyone in British Columbia.